Fashion designers and major mainstream brands have made billions using sex to sell everything from sunglasses to sandals, but it seems they've decided to skip the innuendo and get straight down to business – the condom busines to be specific.
Over the last 12 months a bunch of major designers have created wrappers for safe-sex campaigns or launched their very own ranges of safe-sex products. The most notable being Chanel, who created the Chanel Condom in black or white.  The white version says "Keep It Classy" and the Black (for the cheekier client) says "For Use By Trendy Sluts" which must be a translation issue. Only it's not. And a pack of 12 will set you back over $200.
Also entering the fray are Marc Jacobs and Louis Vouitton, who will market their condoms with the slogan "Inside every story, is a beautful journey". Louis Vuitton is a major supporter of health foundations in Europe and created the condom for World Aids Day – the classic LV logo is actually stamped into the condom!
But if that wasn't enough, there are these:
United Colors of Benetton
Alexander Wang & Jeremy Scott
KISS Condoms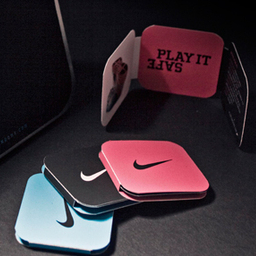 NIKE
Christian Audigier (Ed Hardy)
Playboy
But these sexy little rubbers aren't just being produced by the big brands – even cities and hotels are getting in on 'the action' with their own products for public and guest health and safety…
New York City
W Hotels of New York
There you have it. Know of anymore? send them into info@maxxxblack.com!