It's Spring, the sun is finally out, and that means that new toys are arriving – and one of the most exciting releases of the year is upon us – LELO Generation 2 has arrived!
Sporting an all-new motor, improved design and new waterproofing amongst other upgrades, the Gen 2 Lelo Vibrators are going to be a very popular plaything with women and couples worldwide- especially all those devoted Lelo owners who've been waiting for a tech upgrade in these best-selling pleasure products.
We can hear you ask, 'what's so new'? Oh, it is our pleasure to tell you….
POWER, POWER AND MORE POWER
LELO Gen 2 is packing a whopping 100% increase in power from an all-new motor – go on, pick up your elise, turn it up to the highest level, then double it – that's the power in these amazing vibes. Best of all they are still whisper-quiet even with the new strength.
FULLY WATERPROOF
Not just splashproof, WATERPROOF. Lelo know you sometimes like to relax i nthe shower, or the bath, or a spa, so they've impreoved the silicone exterior and recharge connector to make it totally waterproof. Play anywhere, anytime and cleaning is now easier than ever!
4 HOURS PLAY FOR 2 HOURS CHARGE
The rechargeable battery inside Gen 2 not only manages to feed that stronge new motor, but also last even longer. You'll get up to 4 hours play from the new vibrators with just 2 hours on charge. Good for your play, good for your wallet, and good for the environment.
Now for the toys….
Introducing MONA 2
MONA 2 has an updated shape and g-spot focused design that makes full use of the new power while feeling a little more generous in the size department.
Introducing INA 2
INA 2 is very ver yexciting. They've been listening to women in over 20 countries and as a result the clitoral stimulator has been redesigned entirely. It's now thicker and more flexible whilest feeling a litle softer to the touch. The longer stem shape means that every woman can now enjoy simultaneous g-spot and clitoral stimulation.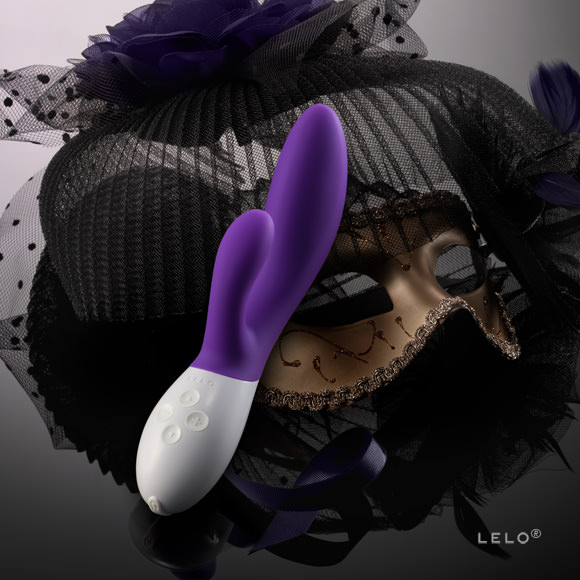 Introducing Elise 2
Elise 2 has a new all-over silicone shell – from the base to the tip, and twin motors (one in the tip and one near the base) for maximum impact and divine resonance!! They've also upped the number of modes from 5 to 8 so you have even more ways to vary your play.
There's even a cute little video of the new INA 2 on LELO's youtube channel – we're also sharing it on ours at Youtube.com/user/MaXXXBlack where you can catch the videos for Mona & Elise also. But since you're here already why not just press play on the video feed below?